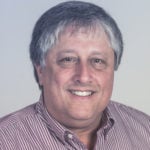 Signatures on paper may still be good for business, but relying on signature-based security solutions isn't enough anymore.
In the constant struggle to maintain peace of mind within your environment and deliver the best possible protection for your users, signature-based security solutions aren't good enough anymore. In today's world, with the complexities of cyber threats and attacks focused on executives and users alike, IT and security teams are always being challenged to seek out preventive and proactive measures to protect critical data, customer and employee records, and one of the organization's most important assets—its branding and financial strength.
Attacks or hackers move in against an organization for any one of a multitude of reasons: Greed. Intellectual property. Focused embarrassment of an executive or high-ranking official. Attacks happen today that may be perceived as a political intrusion. No one is safe or 100% insulated from these threats.
Now, security and IT teams are looking toward solutions that provide advanced threat intelligence that gives a better picture of attackers and shows a more direct view of the current threat landscape. They want adaptive defenses capable of providing fast and concentrated reaction to any detected threat. One of today's more advanced and more complex threats would come your way by means of what is identified as an Advanced Persistent Threat (APT) group. These types of groups generally use multiple vectors or approaches to try to break into a target network and are relentless in their efforts. APT groups potentially have either direct or implicit approval from a government.
According to the 2015 Cost of Data Breach Study: Global Analysis published by Ponemon Institute, the average cost to a company from a breach was $3.8 million, a 15% increase from the prior year. I've also found that IT executives when searching for skilled cyber security professionals have difficulty finding a good candidate.
Time and time again, IT management brings concerns and issues to the forefront, only to have many of them set aside for a higher priority or lack of funding. It has come a time now that organizations must look to reprioritize their budgets and project priorities. To help with that, many organizations have looked to outside subject matter expertise (SMEs). This has given both IT teams and executive management leverage to utilize industry experts and established professionals to expedite and competently implement secure, economically feasible and strategic solutions.
One of the best industry practices and most widely used consultative services is to rely on your external SMEs to establish a well-defined baseline regarding your security posture. To do this effectively, you will need to utilize certain tools such as a vulnerability scanner, like Nodeware. Nodeware effectively performs a deep penetration scan of your IP environment and provides an easy to read and concise portal reporting output. Once your scan is completed and the comprehensive report is produced, your SMEs will have the major components to produce your baseline and begin your journey to ensuring a more secure and protected organization.
Contact us to schedule a security assessment, or get a free external scan today.