Every day at IGI we work alongside men and women who bravely served our country in various branches of the military. It's clear to everyone at IGI that the experience and skills they gained from their time in the military sets them apart as not only stellar employees, but outstanding resources for our customers.
Our team includes a numbers of veterans in various branches of the military, including the U.S. Army, U.S. Marine Corps, and U.S. Air Force. Several of our team members allowed us to recognize them in honor of Veterans Day. On behalf of IGI and all your colleagues, thank you for working hard on our behalf every day and thank you for your service to our country.
IGI Featured Veterans: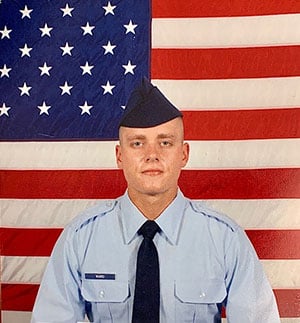 Tyler Ward, Vice President of Security - Syracuse, NY
Tyler was a member of the United States Air Force and specialized in the information technology field. He performed two tours of duty during his military tenure and was deployed to Afghanistan and Djibouti, Africa to support Operation Enduring Freedom. While in the Air Force, he received numerous campaign medals and the Joint Service Commendation Medal from the Secretary of Defense.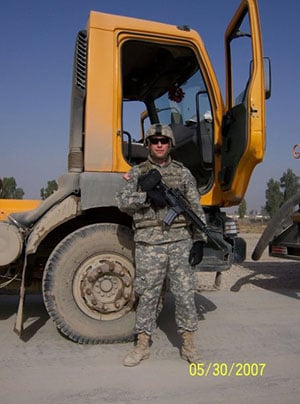 Chris Kimpland, Lead Cybersecurity Consultant - Syracuse, NY
Chris served in the United States Army Reserves as a Combat Engineer from 2003–2012. He deployed for 18 months to Mosul, Iraq in support of Operation Iraqi Freedom. Chris retired as a Sergeant and during his deployment received the Army Commendation Medal with "V" device. The military taught Chris how to tactically think and analyze complex situations to quickly solve problems, which greatly benefits him in my current role as a cybersecurity consultant.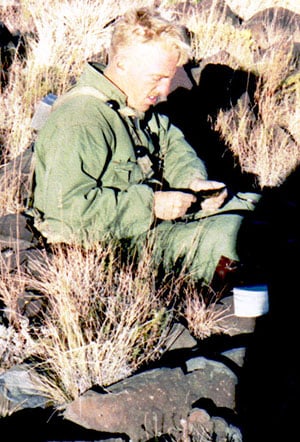 Lee Sprinkle, Server Administrator - Colorado Springs, CO
Lee served as a Sergeant in the United States Army​ from 1984-1993. His deployments included a 1985 Korea DMZ tour​; 1986 Bright Star tour in the Middle East as a UN Peacekeeping mission; 1987 Central American Disaster Relief​; 1989 deployment to Panama; and a 1990 Border interdiction in Mexico.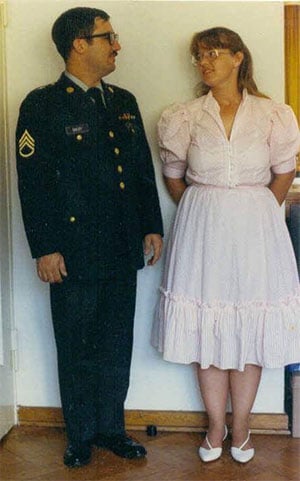 Pete Bailey, Backup & Reporting Lead - Colorado Springs, CO
Pete joined the Army in 1975 and was originally trained as an infantry soldier. He was stationed in the 2nd Armored Cavalry Regiment on the East German border until early 1978 when he separated from service. After a little more than a year of civilian life he enlisted again in 1979. This time he went to the Defense Language Institute (DLI) to learn Chinese. He met his wife Mary who was studying Russian and they were married at DLI on April 19, 1980. After they finished training they were both stationed in Korea and then transferred to Fort Bragg where their first son, Nicolas, was born in 1982. After their time at Fort Bragg she separated from the service and he reenlisted to be trained in Russian. He spent from 1984-1985 at DLI taking Basic and Intermediate Russian and was stationed at Augsburg, Germany from 1985-1992. Their second son, CJ, was born in Augsburg in 1986. His last duty station was Fort Carson, CO where he retired from service in 1994.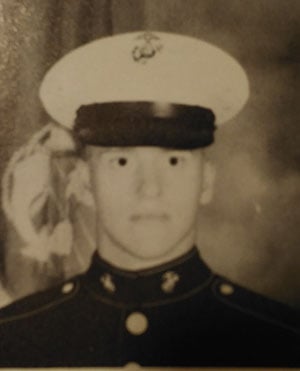 Ernie Syndergaard, Swingshift Lead - Colorado Springs, CO
Ernie served in the United States Marine Corp from 1985-1989 where he worked in a Precision Measuring Electronics Lab (PMEL) calibrating and repairing electronic test equipment. He completed Boot Camp in San Diego, CA then was stationed at NAS Memphis; Lowry AFB Denver, CO; Okinawa Japan; and El Toro CA.
Thank you to not only to our IGI veterans, but everyone who served. We are grateful for your heroism and sacrifice today and every day.
Happy Veterans Day.