At IGI, we believe that the best cybersecurity tool ever invented is the human mind.
When we transformed our brand in 2021, we wanted to bring the focus to the talented team of cybersecurity professionals that work behind the scenes to solve problems and build solutions for our clients.
The right talent and expertise helps bridge the gaps left by a products-only approach or a strategy-only consultant. It's our people, helping your people, to protect your business from bad people.
In this monthly series, you'll get to meet the team of CISOs, analysts, consultants, and cybersecurity leaders that make up the IGI Cybersecurity team.
Meet The Cybersecurity People™ at IGI:
Name:
Steve Mihm
Role: Senior Cybersecurity Engineer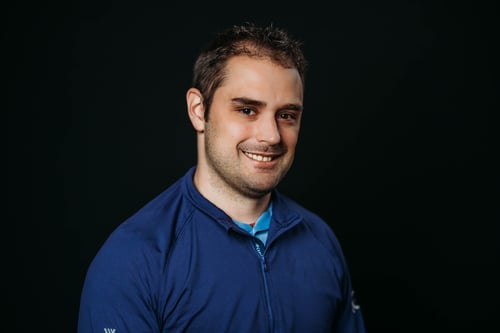 Q: How did you come to find cybersecurity as a career?
A: Ever since I was a kid I enjoyed breaking things and understanding how they worked. Computers always came naturally to me and I always enjoyed trying to figure out how devices and programs worked. That kind of mindset got me interested in hacking and creative thought processes which cybersecurity seemed like a good fit.
Q: What's your favorite part about working in cybersecurity?
A: With the technical problem solving and constantly evolving threat landscape there is never a dull moment. It always keeps you on edge.
Q: What has been your craziest experience working in cybersecurity?
A: I wouldn't say any one particular experience has been crazier than another as I believe a lot about this field in and of itself is crazy. I remembered the first time I reviewed logs and saw countries like China and Russia trying launch attacks on the organization I was working for and thought how real this all was. Not a lot surprises now me since I've been through the ringer, but there's never a dull moment in cybersecurity.
Q: When you're not helping our clients protect their networks and data, how do you spend your time?
A: I like to enjoy the outdoors, whether running, camping, hiking, or snowboarding in the winter. I also play guitar, love hockey, and brew my own beer from time to time.
Q: IGI has team members across the country, where do you live and why do you love it there?
A: I currently live in Rochester, NY (upstate). I'm originally from Colorado and miss the mountains a lot, but Rochester and upstate NY has a lot of beautiful areas I enjoy as well.
Q: We're all spending a lot more time at home. What's your favorite thing you are reading or watching right now?
A: Most of what I'm reading now is career focused and technical books. I do enjoy watching action, drama, and comedy shows from time to time, but nothing in particular.
Q: Cats or dogs?
A: Dogs. But I do have both a cat and dog.
Q: If you could have any superpower, what would it be and why?
A: Either telekinesis or mind reading
Get to know Steve a little better in this short interview: